Businessman | Real Estate Coach & Investor | Author | 
Motivational Speaker | Empowerment Coach
Check out this amazing testimonial about Corey from Dr. Eric Thomas (Motivational Speaker) also known as ET The Hip-Hop Preacher!
"Challenges Can Be Gifts And Opportunities To Learn"
Corey Edward's inspiring speeches captivate audiences. He has a blend of humor and an engaging demeanor to inspire everyone to push past those perceived limitations and make it happen. 
Corey approaches the stage with a purpose, passion, and personality that draws every listener, motivating them to do more than they thought was possible! Corey's speeches are tailored to every audience, teaching them the keys to cultivating a strong mindset and never giving up.
In 1993, Corey Edwards suffered an accidental gunshot wound and was told he would never walk again. Since then, Corey has climbed mountains ranging from the hills and jungles of Costa Rica to the Great Wall of China. Despite being slower than most, he never quit, never gave up, and was just as driven to succeed as anyone else, regardless of their impairment. Many don't face the same obstacles as Corey, however, you can still gain insight & learn from his experiences.
In "29 Years Later," a bestselling memoir written by Corey Edwards, you'll see that despite the difficulties he faces on a daily basis, he persists and achieves his goals. A motivational public speaker, a published author, and a multi-millionaire businessman are just some of Corey's accomplishments.
"Don't allow your perceived limitations to stop you. You can still thrive and move forward despite any obstacles. The key is to cultivate a strong mindset & to never give up." – Corey Edwards
Order Corey's Bestseller!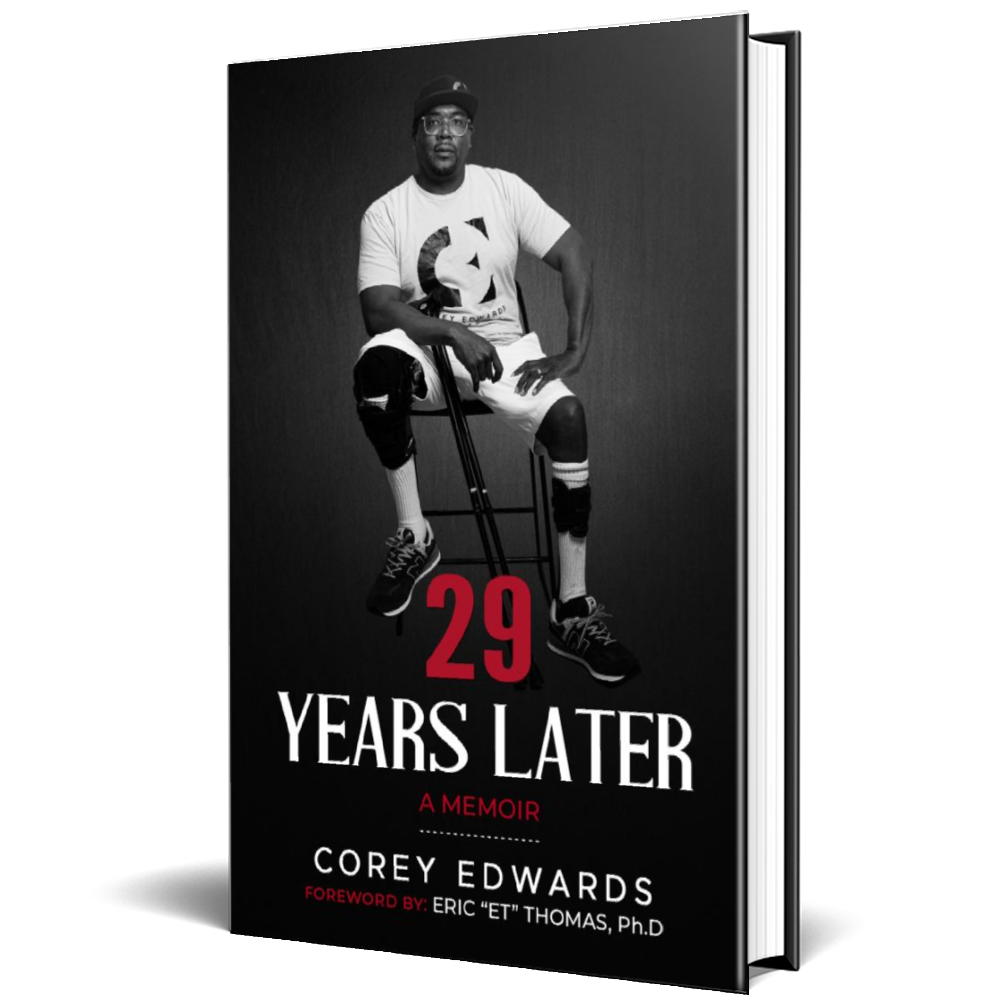 Available in Paperback and Hardcover!
A persistent, determined mindset leads to success.
Receive daily insight and inspiration from Corey right in your inbox!